Interested in career progression, career change or intellectual stimulation?
Join us !
※ Innovative, cross-cultural focus
※Taught by leading, international, full-time faculty members
※HKU Arts and Humanities ranked 1st in Asia, US News and World Report 2021
※ Experiential learning, extra-curricular activities, vibrant student community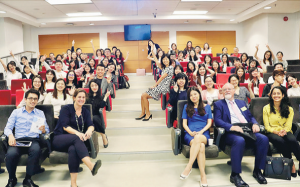 Period of Study : Full-time (1 year) / Part-time (2 years)
Scholarships : UGC Targeted Taught Postgraduate Fellowships
MAES Entrance Scholarships
EDB Scholarships for Teachers
Apply Now !
Deadline : 12:00 noon (GMT +8), March 25, 2022 (Full-time programme)
12:00 noon (GMT +8), June 30, 2022 (Part-time programme)

Enquiries :
Tel : (852) 3917 7278
Email : maesft@hku.hk (full-time)
maespt@hku.hk (part-time)
Website : https://english.hku.hk/Postgraduate/MAES