Post Date: 26 May 2023
Types: Full Time
Education: F5 or above
Salary: -
Location: Causeway Bay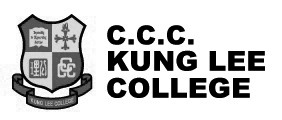 Descriptions
香港中學會考五科合格 / 中學文憑試五科達二級或以上程度及須持有實驗室技術員證書,並符合教育局就有關職位之基本要求;

有良好溝通技巧及人際關係,重視團隊合作;

負責實驗室的日常工作,以及學校指派的其他工作;

具管理實驗室及預備科學實驗經驗優先。
Enquiries
Please send your application letter together with full resume in English to The Principal, CCC Kung Lee College, 17 Tai Hang Drive, Causeway Bay, Hong Kong.

Please specify the post you apply for in your application and on the envelope. Candidate will be required to undergo Sexual Conviction Record Check (SCRC).

All information provided will only be used for recruitment related purpose.