Post Date: 06 May 2022
Types: Full Time
Education: -
Salary: -
Location: -
Website: -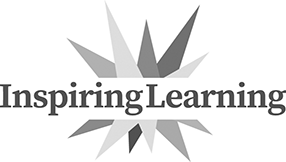 Pre-school and Primary School Activity Leader / Assistant Camp Director / Camp Director
Descriptions
Minimum Education : Higher Diploma / Associate Degree - Early Childhood Education Preferred, but other degrees considered.

Experience : 1-2 years

Salary : $3,500 - $6,000 weekly rate depending on experience, 5 x days a week for 6-8 camp weeks.

Locations : Hung Hom, Yau Ma Tei, Sai Ying Pun, Tai Po, and Aberdeen.

Description : Camp Beaumont Hong Kong is looking for early childhood years trained students or teachers with relevant experience to coordinate summer camps for children at pre-schools and primary schools.

Fluent in English / Cantonese is a plus.

Period : June 20 - August 26, Every Monday - Friday, 0800 - 1300 (Pre-school) / 0800 - 1600 (Primary)
Enquiries
Interested parties may apply to tommy.yuen@campbeaumont.hk with a full resume. All information will be used for recruitment related purpose only.

Expiry date : As the summer camp starts in June, the period for submitting applications shall close 31st May.

Background : Camp Beaumont is a 40-year-old Camp based in the United Kingdom. This is the second year of operations in Hong Kong, and we are currently experiencing a higher-than-expected level of enrolment for the summer 2022 period, therefore we have a few remaining roles to fill. We welcome candidates with the appropriate background to apply for a fun and rewarding summer job doing meaningful work, with an established UK based camp brand.