Post Date: 03 Sep 2021
Types: Full Time
Education: DSE / F7 or above
Salary: -
Location: -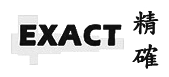 Descriptions
Job Duties :

Carrying out daily medical procedures

Following case bookings, enquires & transactions

Following & filing medical reports and related documents

Other ad hoc tasks assigned
Requirements :
HKDSE / HKALE or above, proficiency in Microsoft Excel, Word & Chinese Word Processor

Responsible, Nice patient care skills, Good working attitude and Able to work independently

Having blood taking or ultrasound imaging experience would be considered first

Immediate available is highly preferred
Fringe benefits and attractive remuneration package will be offered to the right candidate. Rest day on Sundays and public holidays. Overnight-shift is NOT required.
Enquiries
Interested parties please send your full resume with expected salary to exactlab@gmail.com

Data collected will be treated in strict confidence and used for recruitment purpose only.