Post Date: 03 May 2021
Types: Full Time
Education: -
Salary: -
Location: -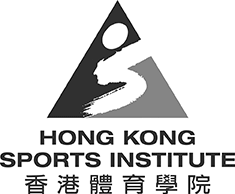 Assistant Coach Education Manager
The Hong Kong Sports Institute Limited ("HKSI") is the Government's delivery agent of elite sports training systems. The HKSI's mission is to provide an environment in which sports talent can be identified, nurtured and developed to pursue excellence in the international sporting arena benchmarked at Major Games results. We are now inviting suitable candidates for the above vacancy.
Descriptions
The Job :
Reporting to the Coach Education Manager, the Assistant Coach Education Manager will be responsible for the following duties -

To provide support to National Sports Associations and stakeholders in the development of coaches and elite coaches training;

To assist in the delivery of the Coach Education Programme and projects;

To assist in the coordination of Coach Recognition Programmes and publications;

To assist in the development of e-learning in coaching; and

To perform any other appropriate duties as assigned by supervisor.
The Requirements :
A university degree preferably in physical education or a sports-related discipline;

A minimum of 4 years' relevant working experience, preferable with experience in project management or outcome-based learning;

Good communication skills, organization skills and knowledge of Hong Kong Sports System;

Good command in both spoken and written English and Chinese;

Knowledge and experience in e-learning process are definite advantages;

Proficient in MS-Word, Excel, Powerpoint and database management; and

Awareness / knowledge of Child Protection in sport and equal opportunity issues in the context of Hong Kong are an added advantage.
* Applicants who have responded to the previous advertisements need not re-apply. Their applications are being considered accordingly.
Enquiries
Applications :
Please send the completed Application Form with indication of expected salary to The Human Resources Manager, Hong Kong Sports Institute Ltd, 25 Yuen Wo Road, Sha Tin, New Territories or email : hrdept@hksi.org.hk on or before 16 May 2021. Please quote reference no. HKSI-20210503-ACEM in the application.

Appointment will be on a fixed term contract. General information is available at the website http://www.hksi.org.hk

Applicants who are not invited for interview within six months may consider their applications unsuccessful.

All applications will be treated in the strictest confidence. Data collected will be used for recruitment and other employment-related purposes only.

THE HKSI IS AN EQUAL OPPORTUNITIES EMPLOYER