Post Date: 09 Jan 2019
Types: Contract
Education: Bachelor Degree
Salary: -
Location: -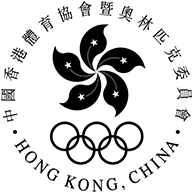 Administrative Assistant / AA (Secretariat)
The Sports Federation & Olympic Committee of Hong Kong, China (Federation) is responsible for the promotion of Olympism and Sports in Hong Kong. We are now looking for the right candidate to fill up of the post of Administrative Assistant / AA (Secretariat) on contract basis, which is renewable subject to the prevailing condition.
Descriptions
The AA will be mainly responsible for :

To handle incoming and outgoing correspondences to the Federation including to issue correspondences and circulars to local and overseas sports organizations;

To provide secretariat support to Officers as well as updating the official schedule of the Officers and the management of the Federation;

To provide clerical support to various Committees and meetings of the Federation;

To assist the seniors in updating the database of local and overseas sports related organizations;

To be responsible for filing of documents of the Division; and

To be responsible for purchasing office supplies and stationeries.
Applicants should have :
A recognized university degree or equivalent in sports management / administration / Physical Education or relevant disciplines; as one of the subjects studied is preferable;

A minimum of one year's work experience in sports sector or government is preferable;

Good command of written and spoken Chinese and English.
(All short-listed applicants will be required to attend a written test.)
Remuneration :
Successful candidate will be appointed on a contract basis with monthly basic salary plus gratuity equals to 5% of the total basic salary drawn during the period of contract upon satisfactory completion of the contract. Fringe benefits include MPF, medical, paid leave and employee's insurance.
Enquiries
Application :
Interested parties should send full resume with current and expected salary to the Hon. Treasurer, Sports Federation & Olympic Committee of Hong Kong, China, 2/F, Olympic House, 1 Stadium Path, So Kon Po, Causeway Bay, Hong Kong on or before 21 January 2019. Please mark "Ref : Application for AA (Secretariat)" on the envelope.

All applications will be treated in the strictest confidence. Personal data provided will be used strictly in accordance with the Personal Data Policies. Applicants who do not hear from us within 4 weeks after the closing date may assume their applications unsuccessful. All information on unsuccessful candidates will be destroyed within 6 months.