Post Date: 26 May 2023
Types: Full Time
Education: Certificate / Diploma
Salary: -
Location: -
Website: -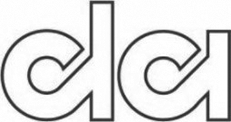 Resident Assistant Clerical Officer
David S.K. Au & Associates Ltd. is appointed by the Highways Department, the Government of Hong Kong Special Administrative Region as the consultant for the contract of pedestrian connection between Tamar Footbridge (Highway Structure No. HF189) and Admiralty Centre.

We are now seeking applications to fill the above site staff posts for contract administration and supervision of the contract.

The works under HyD Contract No. HY/2022/16 "Pedestrian Connection Between Tamar Footbridge (Highway Structure No. HF189) and The Admiralty Centre" mainly comprise the followings : -
construction of a covered footbridge extension connecting the Tamar Footbridge to the existing 2/F staircase landing of Admiralty Centre;

replacement of the existing glass wall at the northern facade of Admiralty Centre with fire resistance glass wall meeting the relevant fire requirement;

ancillary works including associated architectural builders works and finishes, facade, fire service installations and building services, etc.; and

other miscellaneous works to accommodate the proposed extension.
Most of the works will be required to be carried out between the hours 22:30 and 07:00 on the following day. The employment will be made in accordance with the prevailing Government's terms and conditions. The incumbent will be required to work irregular hours, overtime and shifts (including Saturdays, Sundays and Public Holidays).
Descriptions
Candidates should have :

Attaining Level 2 or equivalent or above in five subjects in HKDSEE or equivalent or Level 2 / Grade E or above in five subjects in HKCEE or equivalent;
AND

Knowledge in application of common business software (e.g. Microsoft Word and Excel).
Applicants may also consider to refer the other requirement of the above post(s) stipulated in Appendix 7.4 of "Management Handbook for Direct Employment of Resident Site Staff by Consultants for Public Works Projects" from the webpage of Development Bureau.
The possession of a Construction Industry Safety Training Certificate or equivalent certification is required for the above position.
Please do not apply for more than one post in each application.
We offer salary commensurate with qualifications and experience.
Enquiries
Please apply before 15 June 2023, with full resume, availability, present salary, contact telephone number, email address, and quoting Reference Code to :

HUMAN RESOURCES DEPARTMENT
DAVID S.K. AU & ASSOCIATES LTD.
15TH FLOOR, 633 KING'S ROAD,
NORTH POINT, HONG KONG

OR by e-mail to hrjob@daal.com.hk

Applications and personal data collected will be used for recruitment purpose only.

Applications not being contacted within 1 months may consider their applications unsuccessful.