Post Date: 19 Nov 2021
Types: Full Time
Education: -
Salary: -
Location: Kowloon Bay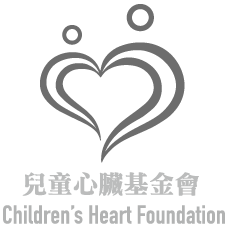 The Children's Heart Foundation (CHF) is a registered charity devoted to helping children suffering from heart diseases. Now, we invite candidates for the above post.
Descriptions
Duties :

Organise fundraising events including (but not limited to) one-off public events, on-going donor campaigns and charity sale

Research, identify and approach trusts, foundations, government agencies and other bodies that could potentially make grants to the organisation's projects

Organise volunteers' activities and build up relationship with different stakeholders

Support projects for service clients and administrative work
Requirements :
A minimum of 3 years' relevant working experience in NGO's fundraising / marketing and event management, with good track record in handling large scale public events

Multi-task, strong analytical ability, self-motivated, independent, result-oriented, committed and with leadership qualities

Good command of both English and Chinese (Cantonese & Mandarin)

Experience in web, database, and social media administration

Good team-player, strong interpersonal skills, communication skills and able to work under pressure

Good computer skills, especially in Word, Excel, Photoshop and Moviemaker
Location : Kowloon Bay
Enquiries
Interested parties, please email your CV with expected salary to admin@childheart.org.hk

For more information about our organization, please visit http://www.childheart.org.hk

Personal data will be treated in strict confidential and would be used for recruitment purpose only.