Post Date: 21 Apr 2021
Types: Full Time
Education: -
Salary: -
Location: -
Website: -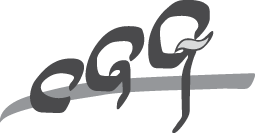 Assistant Project Officer
Descriptions
Duties :

To promote local agricultural development;

To assist farmers to acquire organic certification;

To undertake field inspection of organic farms and compile reports;

To assist Project Officer to carry out researches on Sustainable Agricultural Scheme;

To liaise with various organizations on the promotion and marketing of organic produce.
Requirements :
Tertiary qualifications in Agriculture, Ecology, Biology or related discipline are highly regarded;

Preferably has 1-2 years working experience in related field;

Good command of both written and spoken Chinese & English and Good PC knowledge in MS Office;

Physically fit for outdoor work and willing to visit rural communities;

Have passion for local agriculture development.
Location of Work : Sheung Shui and Cheung Sha Wan
Salary : HK$13,000 - $15,000 per month
Deadline : 19-5-2021
Enquiries
How to Apply :
Interested candidates, please send your resume to Executive Manager, The Federation of Vegetable Marketing Co-operative Societies, Ltd. 3/F., Cheung Sha Wan Wholesale Vegetable Market, 757 Lai Chi Kok Road, Kowloon, Hong Kong or email to info@fedvmcs.org

All information collected here will only be used for recruitment purpose.