Post Date: 08 Sep 2023
Types: Full Time
Education: Bachelor Degree
Salary: -
Location: Kwun Tong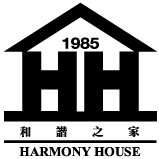 Social Worker / Counselor - Kwun Tong
Harmony House is a charitable organization providing a wide range of services to support the victims and combat domestic violence. We are seeking dedicated people who share our values and contribute to the growth of the organization.
Descriptions
Ref. Code : SW/C

Responsibilities :

Provide counseling to families suffering from domestic violence

Conduct therapeutic groups and educational programs for individuals and families affected by domestic violence

Carry out educational talks in schools and kindergartens

Assist hotline counseling service

Liaise with community organizations for service promotion
Requirements :
Degree in Social Work / Counseling or above

At least 3 years of relevant work experience

Good communication skills and teamwork

Have work experience with families is an asset

Night duty is required
** 5-day work / 44 hours per week
Enquiries
Applicants please send the Application Form with your full resume and expected salary before 25th Sep 2023 to the Executive Director, quoting the reference code to recruit@harmonyhousehk.org . Application Form can be downloaded from our website https://www.harmonyhousehk.org/eng/job-vacancy

Applicants who are not contacted within one month after the application deadline may consider their applications to be unsuccessful.

All information provided will only be used for recruitment related purpose.