Post Date: 06 Sep 2023
Types: Full Time
Education: Bachelor Degree
Salary: -
Location: Tai Wai
Website: -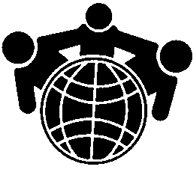 Manager of General Administration Department
Descriptions
Ref : MP/060923/ADM_GAM

Duties

To be responsible for the management and quality standard of general administration, transportation services and storage logistics.

To monitor and to ensure the effectiveness of the general services including the telephone, paging and other communication, systems, cleansing team, quarters management, key management, transportation services, gardening and contracted out pest control.

To liaise with brokers in the arrangement of various insurance and their update.

To keep all relevant licences and agreements.

To prepare and update departmental procedure, standard guidelines and other related manuals.
Requirements
A Degree holder in Business Administration or related discipline.

Minimum 10 years' related experience and minimum 5 years' at managerial level, preferably in hospital or healthcare industry.

Strong leadership, independent with self-initiative and able to work under pressure.

Mature and exceptional communication/interpersonal skills.

Excellent command of spoken and written English and Chinese.
員工可享有有薪年假、銀行假期、在職培訓、住院保險、門診津貼、渡假屋等福利。
Enquiries
求職者可在本院網站 http://www.union.org 下載職位申請表 (請寫上職位編號),並連同證明文件經以下途徑遞交:

郵寄 : 新界沙田大圍富健街十八號仁安醫院人力資源部收 或
電郵 : recruit@union.org 或
傳真 : 2697 5028

註一:所收集的資料只作招聘用途。

註二:若申請人於兩個月內仍未收到任何通知,則當自動落選;半年內已遞交同一職位申請之人士,無須再遞交申請表。

註三:因應「性罪行定罪紀錄查核」機制已實施,本院將會要求有關職位的準僱員進行性罪行定罪紀錄查核。