Post Date: 20 May 2023
Types: Full Time
Education: Bachelor Degree
Salary: -
Location: -
Website: -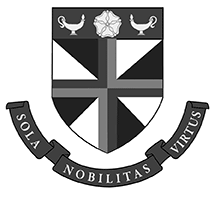 We are seeking an energetic, dedicated professional to join our passionate and collaborative school team.

Our School has a very strong reading culture on which we deliver our mission of helping our students develop a thirst for knowledge and an ability to self-learn. We encourage our students to pursue excellence in their respective interests and realize their potential to the full.

Our School is committed to continuous campus enhancement. A new Library (Learning Commons) is in progress. It will provide a high quality, innovative, sustainable and flexible space presenting exciting possibilities to learn and collaborate among students and teachers. The Teacher-Librarian will have a key role in making contribution to the new Library (Learning Commons) project.

We look forward to having a new member join hands with our team to deliver on this exciting opportunity.
Descriptions
Our Requirements :

A Hong Kong Bachelor's Degree(s) from recognized universities, or equivalent

Recognized teacher training qualification in primary education

A minimum of two years' teaching experience

A recognized professional library qualification and relevant experience will be an advantage

Knowledge of Information Management preferred

Obtained a pass result in the Basic Law and National Security Law Test

Date of commencement : 1 September 2023
Enquiries
Interested candidates, please send application to the School by email to mcs_lib@mcsps.edu.hk

We offer equal employment opportunities to all applicants including gender and nationality.

Information collected will be kept confidential and used for recruitment purposes only.