Post Date: 17 Mar 2023
Types: Full Time
Education: Bachelor Degree
Salary: -
Location: Tsim Sha Tsui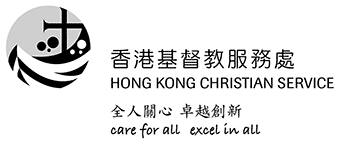 香港基督教服務處 (服務處) 成立於 1952 年,多年來致力建立一個仁愛、公義的社會。服務處一直為有需要人士提供適切、專業、真誠的優質服務,對弱勢及被忽略的社群尤為關注,並以「社會仁愛公義、人人全面發展」為願景,為市民及社會締造希望、倡導公義、牽引共融。我們的服務團隊現誠聘上述職位。
Descriptions
Employee Development Service of Hong Kong Christian Service / Four Dimensions Consulting Limited

Responsibilities :

Responsible for providing hotline consultation and counselling, face-to-face / online employee counselling.

Design and conduct training / wellness programmes for employees of corporate clients.

Provide crisis care services for our corporate clients.

Assist in business development and customer relationship management.
Requirements :
Degree or Master degree holder in social work or counselling.

Registered Social Worker preferred.

Fluent spoken English and Cantonese is a must, preferably with good command of Putonghua.

Excellent English and Chinese writing skills.

Positive, dynamic and able to work under pressure.

Willing to work at irregular hours.
Enquiries
請將應徵信、職位申請表、履歷和薪金要求,寄交

Miss CHEUNG, General Manager, Employee Development Service / Four Dimensions Consulting Limited, 7/F, 33 Granville Road, Tsimshatsui, Kowloon, Hong Kong or email to info@fourdimensions.org by March 31, 2023.

職位申請表可在本處網頁 http://www.hkcs.org 下載。申請人如在兩個月內未獲聯絡約見作落選論,恕不另函通知。

本機構會按需要要求準僱員進行性罪行定罪紀錄查核,申請人所提供的資料將予以保密和只作招聘有關職位使用。