Post Date: 17 Jun 2022
Types: Full Time
Education: Bachelor Degree
Salary: -
Location: -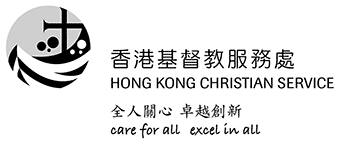 Social Worker (Jockey Club S.A.T.H. Project for Healthy Families)
Since 1952, Hong Kong Christian Service (HKCS) has been working towards a humane and just society. We provide the needy with suitable, professional and quality services genuinely. We care for the disadvantaged and the neglected. We uphold our vision of "Towards a Benevolent and Just Society, Holistic Development for All" by instilling hope, advocating justice and promoting harmony for our people and society. We are now looking for the right candidates for the above posts to join our staff team.
Descriptions
Responsibilities :

To develop and carry out direct services such as handling inquiries, groups, talks, training and programmes of the Project.

To assist Project Leader in the overall planning, management, operation, development and evaluation of the Project.

To identify target service users of the Project and collaborate with partners.
Requirements :
Registered social worker.

Holder of Bachelor Degree or above in Social Work recognized by Hong Kong's Social Workers Registration Board.

Direct experience in multicultural or health service is preferable.

Fluent in English and Cantonese.

Computer literate with knowledge in MS word, Excel, Power Point.

Employee should have not been convicted of any sexual offences, in Hong Kong or elsewhere, as specified in the Sexual Conviction Record Check Scheme.
Enquiries
Please send application letter with application form, full particulars and expected salary to Miss LAM, Project Leader, Jockey Club S.A.T.H. Project for Healthy Families, Hong Kong Christian Service, Unit B, 13/F at HQ, Nos. 450-454 Portland Street, Prince Edward, Kowloon, Hong Kong by July 8, 2022. Application form can be downloaded from website http://www.hkcs.org . Applicants should consider their applications unsuccessful if not invited for interview within two months. When necessary, prospective employee will be requested to undergo the Sexual Conviction Record Check Scheme. The information provided by the applicants would be kept confidential and would only be used for the purposes relating to the recruitment of the respective vacant posts.