Post Date: 24 Dec 2021
Types: -
Education: Certificate / Diploma
Salary: -
Location: -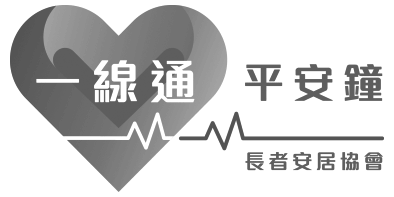 Registered Nurse (Full-time / Part-time)
Senior Citizen Home Safety Association ('SCHSA') was founded in 1996 as a non-profit charitable organisation with a self-financing model. Today it is one of the most established social enterprises in Hong Kong. SCHSA provides Care-on-Call Service, a comprehensive 24/7 support service consisting of emergency aid, integrated care, around-the-clock vigilance service, health management, and day-to-day living assistance. The Association also provides training and workshops to the elderly and their family and caregivers. In addition, SCHSA's EasyHome Services provide at-home care to elderly consisting of elderly care, medical escort, house cleaning and rehabilitation services. SCHSA strives to enable elderly to age in place and lead quality lives independently. SCHSA innovates and leverages technology to deliver people-centric services.

We are looking for talented and passionate individuals who are interested in combining the challenge of running real businesses with the satisfaction of delivering tangible social impact and direct community engagement. We are open to strong candidates who consider this as their second career.
Descriptions
Responsibilities :

Provide nursing call, nursing assessment and relevant nursing intervention to the users / project participants

Cater outbound caring call and render health advice to the users / project participants

Arrange clinic / hospital appointment for service user if needed

Make referral case to social worker / outside parties if required

Provide health related training to users, staff / external parties if required

Work closely with internal and external partners on the service execution

Assist for ad-hoc duties/projects assigned by upper management
Qualification :
A Certificate of Registration (Part I) and a valid Practicing Certificate issued by the Nursing Council of Hong Kong
Requirements :
Minimum 2 years practical nursing experience in geriatric, community health or elderly care services

Service-oriented and caring attitude are primary attributes

Knowledgeable of social work practice and the services available in the community

Excellent interpersonal and communication skills

Flexible, adaptable and able to work effectively in a variety of settings

Good command of both spoken and written Chinese and English

Basic computer skills

Service-oriented and caring attitude are primary attributes

May require to work in shift, weekend and public holiday; but NO Night shift is required
Enquiries
Interested parties please send your full CV with expected salary, date available and contact number to jobapply@schsa.org.hk

* Please state the position applied

Information provided will only be used for the purpose of recruitment and selection within the Association and treated in strictly confidential. Only short-listed candidates will be contacted.