Post Date: 17 Nov 2021
Types: Temporary
Education: Bachelor Degree
Salary: -
Location: Tsim Sha Tsui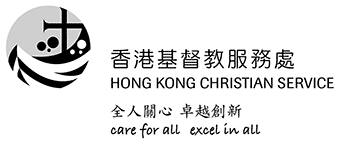 Corporate Development Executive (企業拓展及研究部)
香港基督教服務處 (服務處) 成立於 1952 年,多年來致力建立一個仁愛、公義的社會。服務處一直為有需要人士提供適切、專業、真誠的優質服務,對弱勢及被忽略的社群尤為關注,並以「社會仁愛公義、人人全面發展」為願景,為市民及社會締造希望、倡導公義、牽引共融。我們的服務團隊現誠聘上述職位。
Descriptions
Responsibilities :

Develop fundraising strategies and handle effective fundraising plans leading to successful and strong results.

Lead, manage and implement respective fundraising projects to meet pre-established goals.

Effectively manage and collaborate both internally with other service units and externally with relevant agencies to ensure excellent execution of fundraising projects.

Identify and build productive relationships with external stakeholders and work with the business sector to develop corporate sponsorship and support for the services and events.

Responsible for the corporate and donor's relationship and database management.

Co-ordinate volunteers help in relation to fundraising and other-related programmes and activities.
Requirements :
Holder of Bachelor degree in Marketing, Communications, Public Relations or related disciplines.

Minimum 2 years relevant experience in the field of fundraising, promotion and event management.

Practical experience in NGO fundraising events and promotion activities, including flag day, walkathon and charity run is preferable.

Good command of both written and spoken English and Chinese.

Strong PC skills in MS Word, Excel, Powerpoint, Chinese Word Processing is required.

Excellent interpersonal, communication and presentation skills.

Should be highly self-driven, flexible, creative, patient and detail oriented, have a strategic mind and be a proactive team player.

Interested parties please send application form (HR-102) and application letter (please state the position applied) with full CV.
Enquiries
請將應徵信、職位申請表、履歷和薪金要求:

寄交:
香港九龍尖沙咀加連威老道 33 號 6 樓
企業拓展及研究部
經理唐小姐收 或

電郵: cdo@hkcs.org

截止日期:2021 年 12 月 10 日

申請人如在兩個月內未獲聯絡約見作落選論,恕不另函通知。

※ 本機構會按需要要求準僱員進行性罪行定罪紀錄查核
※ 申請人所提供的資料將予以保密和只作招聘有關職位使用