Post Date: 08 Oct 2021
Types: Full Time
Education: Bachelor Degree
Salary: HK$15,000+
Location: -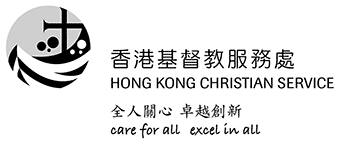 Interpreter (Nepali, English & Cantonese) (Centre for Harmony and Enhancement of Ethnic Minority Residents) (CHEER)
香港基督教服務處 (服務處) 成立於 1952 年,多年來致力建立一個仁愛、公義的社會。服務處一直為有需要人士提供適切、專業、真誠的優質服務,對弱勢及被忽略的社群尤為關注,並以「社會仁愛公義、人人全面發展」為願景,為市民及社會締造希望、倡導公義、牽引共融。我們的服務團隊現誠聘上述職位。
Descriptions
Responsibilities:

To provide interpretation services between Nepali, English and Cantonese.

To network with stakeholders to promote services.

To back up urgent demand for interpretation service during non - operation hours.

To assist programmes and other administrative duties.
Requirements:
Holder of bachelor degree (including university graduates from other countries, including Pakistan, India and Nepal).

Fluent in speaking and listening of Nepali.

Able to speak and listen fluent Cantonese.

A Good command of English.

Employee should have not been convicted of any sexual offences, in Hong Kong or elsewhere, as specified in the Sexual Conviction Record Check Scheme.

Working in evenings and weekends is required.

Starting salary from $17,675 per calendar month.
Enquiries
請將應徵信、職位申請表、履歷和薪金要求寄交:

Miss SHUM, Centre - in - charge, Centre for Harmony and Enhancement of Ethnic Minority Residents, Hong Kong Christian Service, 4/F, 64 Tsun Yip Street, South Asia Commercial Centre, Kwun Tong, Kowloon, Hong Kong.

職位申請表可在本處網頁 http://www.hkcs.org 下載。申請人如在兩個月內未獲聯絡約見作落選論,恕不另函通知。

※ 本機構會按需要要求準僱員進行性罪行定罪紀錄查核
※ 申請人所提供的資料將予以保密和只作招聘有關職位使用