Post Date: 08 Oct 2021
Types: Full Time
Education: -
Salary: -
Location: -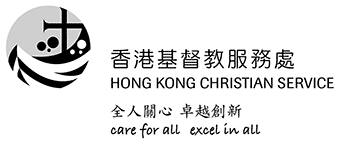 Assistant to Deputy Director (Director's Office)
香港基督教服務處 (服務處) 成立於 1952 年,多年來致力建立一個仁愛、公義的社會。服務處一直為有需要人士提供適切、專業、真誠的優質服務,對弱勢及被忽略的社群尤為關注,並以「社會仁愛公義、人人全面發展」為願景,為市民及社會締造希望、倡導公義、牽引共融。我們的服務團隊現誠聘上述職位。
Descriptions
Responsibilities:

Assist the Directorate on daily business and provide full spectrum of professional secretarial and administrative support to the Team.

Assist the Directorate and the Directorate Team to monitor a correct and up-to-date internal policy document system and agency's intranet.

Work closely with senior and middle managers as well as their secretaries to maintain the smooth day-to-day operations of the agency.

Maintain positive public relationship with external collaborates.
Requirements:
Formal secretarial training or educational background in social service / social policy and administration / business and management or similar disciplines.

At least 3 years relevant secretarial experience for senior management in a sizable company.

Good command of written and spoken Chinese and English; able to speak Putonghua.

Excellent communication and interpersonal skills.

Familiar and skillful in using Chinese MS office, Excel, Word and PowerPoint.

Responsible, reliable, patient, team-player, independent, initiative and presentable.

Able to maintain highly confidential information.

Normally work 5 days a week.
Enquiries
請將應徵信、職位申請表、履歷和薪金要求寄交:

Director's Office, Hong Kong Christian Service, 8/F., 33 Granville Road, Tsimshatsui, Kowloon, Hong Kong by October 25, 2021.

職位申請表可在本處網頁 http://www.hkcs.org 下載。申請人如在兩個月內未獲聯絡約見作落選論,恕不另函通知。

※ 本機構會按需要要求準僱員進行性罪行定罪紀錄查核
※ 申請人所提供的資料將予以保密和只作招聘有關職位使用