Post Date: 06 Oct 2021
Types: Contract
Education: Certificate / Diploma
Salary: HK$15,000+
Location: -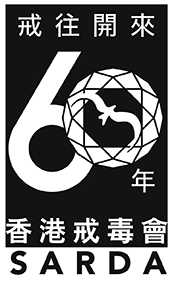 Information Technology (IT) Assistant (Functional Title : Helpdesk Administrator)
Descriptions
1-year contract

Job Ref : (208) in ADM 525/01 VI (MP)

Key Responsibilities :

Maintain office automation services including remote access, web conference, internet access, email and printing services etc.;

Provide onsite support and troubleshooting to end-user;

Assist IT Manager in Microsoft Office 365 and SharePoint operation;

Assist IT Manager to formulate IT system designs, development, testing, documentation and maintenance;

Liaise with vendors and contractors on development of IT systems and procurement of IT equipment (including hardware and software);

Perform other IT duties as assigned.
Qualifications :
Diploma, Higher Diploma or above in Information Technology, Computer Science or related disciplines;

1 year or above of relevant experience;

Hands on experience in Microsoft 365 (Office 365 and SharePoint) deployment is preferred.
Remuneration :
Salary ranges from $16,565 to $31,750 per month, subject to relevant qualification and experience.
Deadline : 10 October 2021
Enquiries
Application :
Interested applicants should send their completed application form ( obtainable by downloading from the Society's official website http://www.sarda.org.hk ) together with cover letter and CV by mail to Administrative Secretary, The Society for the Aid and Rehabilitation of Drug Abusers, 3/F, Duke of Windsor Social Service Building, 15 Hennessy Road, Wanchai, Hong Kong or by e-mail to job@sarda.org.hk . Please mark the job reference number in the email (subject-line).

更多職位空缺,可瀏覽 https://sarda.org.hk/jobvacancy.html

All information provided will only be used for recruitment related purpose.