Post Date: 29 Sep 2021
Types: Contract
Education: Bachelor Degree
Salary: HK$47,000+
Location: -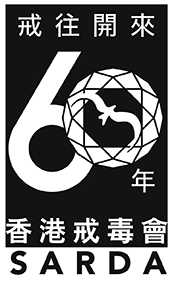 Inspector of Works (loW) (1-year contract)
Descriptions
Job Ref : (205) in ADM 525/01 VI (MP)

Key Responsibilities :

Carry out site inspection at various units / centres and be responsible for necessary building repairs and maintenance, refurbishment, extension and re-provisioning;

Monitor site progress and relevant commissioning activities;

Act as representative for liaison, clarification and negotiation with consultant / contractor over all technical matters;

Prepare reports, cost estimates and keep records of works carried out;

Enforce relevant regulations and compliance relating to design, construction and building procedures.
Qualifications :
Degree or Diploma holders in Building Services or related disciplines;

At least 6 years of relevant experience preferably with property developers, consultant firms or Registered General Building Contractors;

Hands on experience with Building Services and Civil Engineering projects.
Remuneration :
Salary ranges from $48,860 to $73,775 per month, subject to relevant qualification and experience.
Deadline : 7 October 2021
Enquiries
Application :
Interested applicants should send their completed application form ( obtainable by downloading from the Society's official website http://www.sarda.org.hk ) together with cover letter and CV by mail to Administrative Secretary, The Society for the Aid and Rehabilitation of Drug Abusers, 3/F, Duke of Windsor Social Service Building, 15 Hennessy Road, Wanchai, Hong Kong or by e-mail to job@sarda.org.hk . Please mark the job reference number in the email (subject-line).

For more job vacancies, please visit https://sarda.org.hk/jobvacancy.html

All information provided will only be used for recruitment related purpose.