Post Date: 21 Jul 2021
Types: Full Time
Education: -
Salary: -
Location: -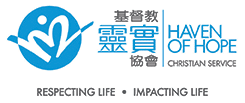 Operations Manager (Community Health Development Centers)
A non-profit making and inter-denominational Christian organization is now looking for high-caliber candidates who would align with our Mission : "Through a ministry of holistic care, we strive to share the Gospel and develop a Christian community. In the love of Christ, we deliver our service in a caring, professional and progressive spirit so that the lives of those serving and being served are mutually enriched." The position which paves for a rewarding career is :
Descriptions
Ref : PHS/CHD/OM/MP


Degree holder with at least 5 years working experience; preferable in Social Work or Community Health

Responsible for managing all day-to-day service operations, its related operational cost and staff issues as well as supervising process on the various team initiatives

Deliver direct professional practice in services and team coaching / training as appropriate on case management in primary health care setting

Assist and facilitate team(s) in building up effective community networks with external stakeholders

Possess solid community health care service provisions and to promote primary health in HK on self-financing operations

Ability to rapidly learn new technologies and familiar in social media management

Mature, dynamic, self-motivated and able to work independently

Align with the Vision, Mission and Core Values of the Haven of Hope Christian Service
Enquiries
Please send full resume with expected salary and reference no. quoted to Haven of Hope Christian Service, Staff Engagement Department, 7 Haven of Hope Road, Tseung Kwan O, New Territories before 7 August 2021, or via email to recruitment@hohcs.org.hk , or via Whatsapp no. 6507 8148 (with reference no. quoted at the caption). Only short-listed candidates will be notified.

Prospective employees are requested to undergo / submit Sexual Conviction Record Check for work relating to children or mentally incapacitated persons before employment.

Data collected will be used for recruitment purpose only.

This advertisement should not be reproduced, in whole or in part, to other recruitment websites without our prior written permission.