Post Date: 16 Jul 2021
Types: Full Time
Education: Bachelor Degree
Salary: -
Location: -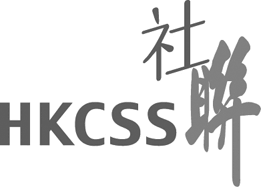 Manager (Membership Liaison and Service)
Descriptions
Two-year renewable contract

Ref No : HKCSS/059/2021

Assist the Team Head of Membership Liaison and Service to formulate directions and strategies for membership development plan, mostly focusing on partnership building among Non-Governmental Organizations (NGOs).

Responsibilities:

Identify the needs of NGOs and create a corresponding development plan that improve Organizational efficiency and effectiveness

Plan, monitor and implement exchange sessions for NGOs and foster successful partnerships

Conduct data / opinion collection and analysis duties on agency management and financial management issues

Write policy analysis papers with expert opinions, recommendations, and analytical research

Manage a NGOs Directory, and make good use of its analysis, to present NGOs roles, functions and contributions in professional manner

Conduct tendering exercise for Joint Schemes
Requirements:
Degree holder in Social Science, Business Administration or related disciplines, at least 3 years of post-graduate experience

Experience in administration and management preferred

Working experience in Professional Associations, Public Sector or related Organizations a merit

Excellent communication, writing and analytical skills

Strong personal drive and self-motivated
5-day work per week. 15-day annual leave.
Enquiries
Please send your application with expected salary to Room 1303, 13/F, Duke of Windsor Social Service Building, 15 Hennessy Road, Wanchai, Hong Kong or email to hrm3@hkcss.org.hk on or before July 30, 2021. Reference No. should be quoted on envelope or email header. Only shortlisted applications will be notified.

All information provided will only be used for recruitment related purposes. Information on unsuccessful candidates will be destroyed after 6 months. The Council is an Equal Opportunity Employer. For our Policy on Employment of People with Disabilities, please refer to our website at http://www.hkcss.org.hk