Post Date: 05 May 2021
Types: Contract
Education: Bachelor Degree
Salary: -
Location: Tuen Mun Area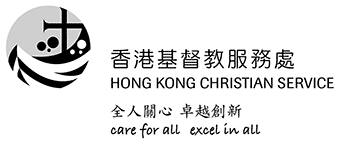 Executive Officer II (Contract) (培愛學校)
香港基督教服務處 (服務處) 成立於 1952 年,多年來致力建立一個仁愛、公義的社會。服務處一直為有需要人士提供適切、專業、真誠的優質服務,對弱勢及被忽略的社群尤為關注,並以「社會仁愛公義、人人全面發展」為願景,為市民及社會締造希望、倡導公義、牽引共融。我們的服務團隊現誠聘上述職位。
Descriptions
Responsibility :

Perform full spectrum of Human Resources services including staff recruitment and appointment, payroll administration, MPF, tax return, worker compensation and leave applications.

Assist in Human Resources policy and procedure formulation and execution.

Handle HR reporting and other duties as assigned.
Requirements :
A recognized degree in Human Resources Management.

At least 2 years relevant work experience at supervisory or executive level in Human Resources, candidate with school administration is an added advantage.

Good command of spoken and written English and Chinese.

Proactive approach, able to work independently and under pressure.

Immediate available is highly preferred.
Enquiries
請將應徵信、職位申請表、履歷和薪金要求於 2021 年 5 月 21 日前一併寄交香港新界屯門恆貴街 6 及 8 號,香港基督教服務處培愛學校溫校長收或電郵至 hr@pos.edu.hk 。職位待遇按教育局〈資助則例〉釐定。

職位申請表可在本校網頁 http://www.pos.edu.hk/學校資訊/招聘 下載。申請人如在兩個月內未獲聯絡約見作落選論,恕不另函通知。

※ 本校會按需要要求準僱員進行性罪行定罪紀錄查核
※ 申請人所提供的資料將予以保密和只作招聘有關職位使用