Post Date: 05 May 2021
Types: Full Time
Education: Bachelor Degree
Salary: -
Location: -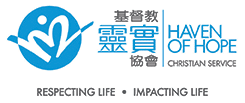 Social Worker / Team Leader
A non-profit making and inter-denominational Christian organization is now looking for high-caliber candidates who would align with our Mission : "Through a ministry of holistic care, we strive to share the Gospel and develop a Christian community. In the love of Christ, we deliver our service in a caring, professional and progressive spirit so that the lives of those serving and being served are mutually enriched." The position which paves for a rewarding career is :
Descriptions
Ref : DECS/SWTL/MP

Responsibilities :

To provide supervision and support to social worker in developing networking and volunteer service for the elderly

To be responsible for the promotion, coordination, implementation, and evaluation of community support project

To network and develop partnership with community partner and stakeholder
Requirement :
Registered Social Worker

Bachelor Degree or above in social work or related disciplines

At least 5 years of working experiences in elderly services

Mature, dynamic and passionate to work with elders and other professions

Good interpersonal and communication skills in spoken and written English and Chinese
Enquiries
Please send full resume with expected salary and reference no. quoted to Haven of Hope Christian Service, Staff Engagement Department, 7 Haven of Hope Road, Tseung Kwan O, New Territories before 22 May 2021, or via email to recruitment@hohcs.org.hk , or via WhatsApp no. 6507 8148 (with reference no. quoted at the caption). Only short-listed candidates will be notified.

Enquiry : 2703 3238 (Phone); 6507 8148 (WhatsApp)

For details about our organization, please visit http://www.hohcs.org.hk

Prospective employees are requested to undergo / submit Sexual Conviction Record Check for work relating to children or mentally incapacitated persons before employment.

Data collected will be used for recruitment purpose only.

This advertisement should not be reproduced, in whole or in part, to other recruitment websites without our prior written permission.