Post Date: 06 Feb 2021
Types: Full Time
Education: -
Salary: -
Location: -
Website: -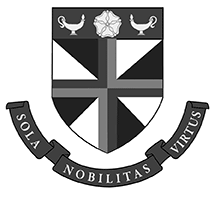 We need committed professionals who share our vision and mission.

Our mission is to help our students develop a thirst for knowledge, an ability to self-learn, and a spiritual, intellectual, aesthetical, physical, emotional and social balance. We encourage our students to pursue excellence in their respective interests and realize their potential to the full.

We partner with our teachers and parents to promote a happy and healthy environment for quality education.
Descriptions
We are seeking an exceptional leader with unwavering dedication, positivity and initiative to assist in the school development. Our School is committed to high quality professional growth. This is an exciting and challenging opportunity for a dynamic and committed professional looking to progress your career in a rewarding new role.

Our Requirements :

Vice Principal qualification recognised by the Education Bureau

A clear understanding and the capacity to develop and promote the school vision

Strong enthusiasm in education and the capacity to pursue excellence and positive impact on teaching and learning

Possess administrative capabilities to supervise and coordinate school operations, school development programmes and student support

Team-oriented leadership style emphasising collaborative decision-making, life-long learning, and staff development

Well-developed interpersonal skills, excellent communication and organizational abilities
Enquiries
Interested candidates, please send application to the School by email to mcs_vp@mcsps.edu.hk

Interview will be carried out from early March and only candidates who are selected for interviews will be contacted.

We offer equal employment opportunities to all applicants including gender and nationality.

Information collected will be kept confidential and used for recruitment purposes only.