Post Date: 23 May 2020
Types: Full Time
Education: -
Salary: -
Location: Kowloon Tong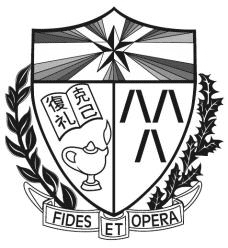 Teachers of Chinese Language and Chinese History (F1 - F6)
La Salle College, a well-established Catholic Aided boys' school with nearly 90 years of excellence in education in Hong Kong, is inviting teachers motivated in the modern delivery of learning and teaching in the above subject / area.
Descriptions
These teaching posts are permanent positions starting in September 2020. Prior experience in teaching is preferred.
Enquiries
Application letter together with a CV and two (2) reference contacts are to be posted to: The Principal, La Salle College, 18 La Salle Road, Kowloon, Hong Kong.

Information collected will be used for recruitment related purpose only.