Post Date: 22 May 2020
Types: Full Time
Education: Certificate / Diploma
Salary: -
Location: -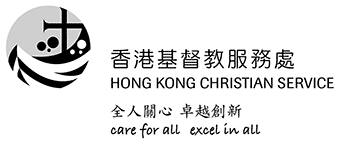 Since 1952, Hong Kong Christian Service (HKCS) has been working towards a humane and just society. We provide the needy with suitable, professional and quality services genuinely. We care for the disadvantaged and the neglected. We uphold our vision of "Towards a Benevolent and Just Society, Holistic Development for All" by instilling hope, advocating justice and promoting harmony for our people and society. We are now looking for the right candidates for the posts below to join our staff team.
Descriptions
Employee Development Service of Hong Kong Christian Service / Four Dimensions Consulting Limited

Responsibility :

To assist in providing employee assistance programme and hotline counselling service.

To be responsible for correspondence, clerical work and compilation of statistical report.

To assist in organizing promotional activities and training workshops.

To assist in managing the inventory of the office.
Requirements :
Diploma / Associate Degree or Degree holder in counselling, social work or related discipline.

Having previous counselling experience and willing to work flexibly after working hours is preferable.

Show abilities in basic skills in counselling and organizing training programmes.

Sound knowledge and efficiency in PC operation, including Chinese input, Word processing, Excel worksheets and Access.

Self-motivated, mature, able to work under pressure, persistent, interpersonal and communication skills.
Enquiries
Please send application letter with application form, full particulars and expected salary to Miss CHEUNG, General Manager, Employee Development Service / Four Dimensions Consulting Limited, 7/F, 33 Granville Road, Tsimshatsui, Kowloon, Hong Kong or email to info@fourdimensions.org by June 11, 2020. Application form can be downloaded from website http://www.hkcs.org

Applicants should consider their applications unsuccessful if not invited for interview within two months.

When necessary, prospective employee will be requested to undergo the Sexual Conviction Record Check Scheme.

The information provided by the applicants would be kept confidential and would only be used for the purposes relating to the recruitment of the respective vacant posts.