Post Date: 10 Jan 2020
Types: Full Time
Education: Bachelor Degree
Salary: -
Location: -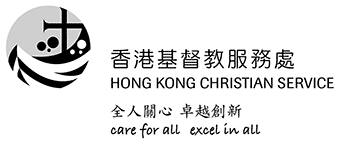 Corporate Development Officer
Since 1952, Hong Kong Christian Service (HKCS) has been working towards a humane and just society. We provide the needy with suitable, professional and quality services genuinely. We care for the disadvantaged and the neglected. We uphold our vision of "Towards a Benevolent and Just Society, Holistic Development for All" by instilling hope, advocating justice and promoting harmony for our people and society. We are now looking for the right candidates for the posts below to join our staff team.
Descriptions
Corporate Development and Research Office

Responsibilities :

Develop fundraising strategies and handle effective fundraising plans leading to successful and strong results.

Lead, manage and implement respective fundraising projects to meet pre-established goals.

Effectively manage and collaborate both internally with other service units and externally with relevant agencies to ensure excellent execution of fundraising projects.

Identify and build productive relationships with external stakeholders and work with the business sector to develop corporate sponsorship and support for the services and events.

Responsible for the corporate and donor's relationship and database management.

Co-ordinate volunteers help in relation to fundraising and other-related programmes and activities.
Requirements :
Holder of Bachelor degree in Marketing, Communications, Public Relations or related disciplines.

Minimum 5 years relevant experience in the field of fundraising, promotion and event management.

Practical experience in NGO fundraising events and promotion activities, including flag day, walkathon and charity run is preferable.

Good command of both written and spoken English and Chinese.

Strong PC skills in MS Word, Excel, Powerpoint, Chinese Word Processing is required.

Excellent interpersonal, communication and presentation skills.

Should be highly self-driven, flexible, creative, patient and detail oriented, have a strategic mind and be a proactive team player.

Willing to work irregular hours and work under pressure.
Enquiries
Please send application letter with application form, full particulars and expected salary to Miss TONG, Manager, Corporate Development and Research Office, Hong Kong Christian Service, 6/F, 33 Granville Road, Tsimshatsui, Kowloon, Hong Kong by January 24, 2020.

Application form can be downloaded from website http://www.hkcs.org . Applicants should consider their applications unsuccessful if not invited for interview within two months.

When necessary, prospective employee will be requested to undergo the Sexual Conviction Record Check Scheme.

The information provided by the applicants would be kept confidential and would only be used for the purposes relating to the recruitment of the respective vacant posts.