Post Date: 24 May 2019
Types: Full Time
Education: Certificate / Diploma
Salary: -
Location: -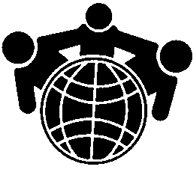 Doctor in Specialty of Radiology
Union Hospital is a general private hospital in the New Territories, established in 1994. It is a progressive and patient-centred institute, and has obtained outstanding ratings in hospital accreditations. Union Hospital is proud of her achievements in clinical governance and ethical professional care. The Hospital is now looking for collaboration with enthusiastic professionals / partners to fill up the following specialist capacities. Good professional support & development, and competitive consultant level remuneration are given to the engaged doctors.
Descriptions
Ref No.: MP/MAY01-19/HMA


Specialist registration in Hong Kong under the Medical Registration Ordinance

Good general radiology experience is essential

Subspecialty expertise welcome

Attractive remuneration package

Part time contract can be considered
Enquiries
Interested candidates please download the Job Application Form on http://www.union.org (quote the "REF NO."). Please send resume to Union Hospital, c/o Ms Pinky Tsik, Executive Secretary to Head of MEI, Medical Imaging Department, Union Hospital, 18 Fu Kin Street, Tai Wai, Shatin, N.T. or by e-mail to pinkytsik@union.org

Website : http://www.union.org

Applicants not hearing from us within 2 months may consider their applications unsuccessful. Data collected will be used for recruitment purpose only.