Post Date: 24 May 2019
Types: Full Time
Education: -
Salary: -
Location: -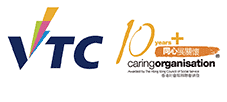 Term Executive Assistant II/III
VIBRANT AND VITAL VTC

Vocational Training Council (VTC), established in 1982, has always been at the forefront of vocational and professional education and training (VPET). As a statutory body, we exist within Hong Kong education system to ensure the skills of the Hong Kong workforce remain fresh and future ready. Our mandate to provide VPET is vital in meeting industry needs, and in fulfilling the aspirations of some 200,000 young people and in-service workers who attend a programme every year at one of our 13 member institutions. Join us if you share our mission.
Descriptions
Hotel and Tourism Institute / Chinese Culinary Institute /
International Culinary Institute

Ref.: O/HTI/Term EA2_3/02/19

Major Duties of Term Executive Assistant II :
To (a) provide support in one or more of the following areas: (i) general / course administration; (ii) student affairs and student admissions; (iii) book-keeping, supplies and stores administration; (iv) human resources administration; (v) preparing simple correspondence / statistics / reports / certificates; (vi) course promotion or event organization; and (vii) minutes taking, filing, and data entry; (b) handle enquiries and provide counter services; and (c) supervise junior / minor staff.

Requirements for Term Executive Assistant II :
(a)(i) 5 subjects in the Hong Kong Certificate of Education Examination (HKCEE) at Grade E / Level 2 or above including English Language (Syllabus B)*, Chinese Language and Mathematics, or equivalent; OR (ii) A combination of results in 5 subjects in the Hong Kong Diploma of Secondary Education (HKDSE) Examination at Level 2 or above in New Senior Secondary subjects / "Attained" or above in Applied Learning subjects / Grade E or above in Other Language subjects; and the 5 subjects should include English Language*, Chinese Language and Mathematics; OR (iii) A recognized Certificate / Diploma / Foundation Diploma / Foundation Certificate, or Project Yi Jin; (b) Proficiency in the use of computer software application, including MS Word, Chinese word processing and MS Excel; (c) Good communication, interpersonal and organizational skills; (d) Detail-minded, ability to work independently and be a good team player; (e) Good work initiative and be customer oriented; and (f) Preferably with relevant work experience.

* Completion of Hong Kong Vocational English Programme (HKVEP) at Level 2 / Passing 5 specific VTC's Vocational English Module Certificates is considered an alternative qualification.

Notes :
Applicants without the academic qualifications required but have completed Form 5 or equivalent may be considered for the post of "Term Executive Assistant III".

Shortlisted applicants will be required to attend a Computer Skills Test (CST) including document formatting, English and Chinese typing, and use of spreadsheet.

The initial posting is in Pokfulam.

The appointee(s) may be required to work irregular hours or outside normal office hours.
Enquiries
Applications :
Application forms [VTC-1 (Rev. 1/2018)] are available from : (i) G/F., VTC Tower, 27 Wood Road, Wanchai, Hong Kong; or (ii) the website http://www.vtc.edu.hk/html/en/career.html

A completed application form, together with a full curriculum vitae, should be sent to: Officer, Hotel and Tourism Institute / Chinese Culinary Institute / International Culinary Institute, 7/F, VTC Pokfulam Complex, 145 Pokfulam Road, Hong Kong
Please specify on envelope the reference of the post being applied for.
Closing date for application : 1 June 2019
Applicants not invited for interview within 10 weeks from the closing date may consider their a1pplications unsuccessful. The Council reserves the right not to fill the post(s). Personal data collected will be used for recruitment purposes only and will be destroyed 12 months after the completion of the recruitment exercise.