Post Date: 24 May 2019
Types: Full Time
Education: -
Salary: -
Location: -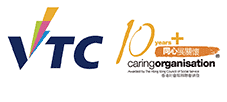 Senior Language Instructor (English)
VIBRANT AND VITAL VTC

Vocational Training Council (VTC), established in 1982, has always been at the forefront of vocational and professional education and training (VPET). As a statutory body, we exist within Hong Kong education system to ensure the skills of the Hong Kong workforce remain fresh and future ready. Our mandate to provide VPET is vital in meeting industry needs, and in fulfilling the aspirations of some 200,000 young people and in-service workers who attend a programme every year at one of our 13 member institutions. Join us if you share our mission.
Descriptions
Hotel and Tourism Institute / Chinese Culinary Institute /
International Culinary Institute

Ref.: C/HTI/SLI(Eng)/05/19-AP2

Major Duties :
To (a) perform teaching duties including supervision of students' projects and fieldwork placement; (b) develop programme curriculum and teaching, learning and assessment materials; (c) carry out duties in relation to student and academic administration; (d) participate in departmental projects and functions, including but not limited to consultancy services, research studies, seminars and exhibitions; and (e) assist in liaising with counterparts in industry and other training institutions.

Requirements :
(a) A relevant recognized higher diploma and at least 6 years' work or teaching experience in the relevant industry, preferably with: (i) A recognized degree, preferably with a postgraduate qualification, in English Language / Language Studies (English) / Linguistics / English Language and Literature / English Communication / Translation (English) / Education (English); or (ii) A recognized degree in a non-relevant field, AND a relevant English teaching qualification, such as Postgraduate Certificate / Diploma in Education (major in English) / Teaching English as a Second Language or Teaching English as a Foreign Language or Teaching English to Speakers of Other Languages (CELTA / Trinity Cert TESOL and English-teaching certification recognized by TESL Canada) or English for Specific Purposes (ESP). A transcript with course details including the number of hours of instruction and practicum should be provided for consideration; (b) Good communication and presentation skills in both English and Chinese; (c) Some understanding of the hospitality and culinary industry; (d) Some supervisory experience and experience in curriculum development would be an advantage; and(e) Good knowledge of basic computer applications.

Notes :
The post is in the rank of "Senior Instructor".

Shortlisted candidates will be invited to attend a written test and deliver a teaching demonstration session.

Candidates without the required academic qualification stated in Requirements (a) above but possessing 12 years' work or teaching experience in the relevant industry may also apply. Where applicable, these candidates may be required to have a Qualifications Framework (QF) Level 3 qualification.

Candidates with a recognized degree in relevant disciplines but less teaching experience may be considered for the post of Teaching Associate (English).

The appointee may be required to perform duties outside normal office hour and in designated places as assigned.

In support of the Sexual Conviction Record Check (SCRC) Scheme launched by the Hong Kong Police Force, all prospective appointees will be requested to undergo the SCRC at the advanced stage of the employment process.
Enquiries
Applications :
Application forms [VTC-1 (Rev. 1/2018)] are available from : (i) G/F., VTC Tower, 27 Wood Road, Wanchai, Hong Kong; or (ii) the website http://www.vtc.edu.hk/html/en/career.html

A completed application form, together with a full curriculum vitae, should be sent to: Human Resources Division, 18/F, VTC Tower, 27 Wood Road, Wanchai, Hong Kong.
Please specify on envelope the reference of the post being applied for.
Closing date for application : 1 June 2019
Applicants not invited for interview within 10 weeks from the closing date may consider their a1pplications unsuccessful. The Council reserves the right not to fill the post(s). Personal data collected will be used for recruitment purposes only and will be destroyed 12 months after the completion of the recruitment exercise.