Post Date: 13 Apr 2019
Types: Full Time
Education: Bachelor Degree
Salary: -
Location: Kowloon Tong
Website: -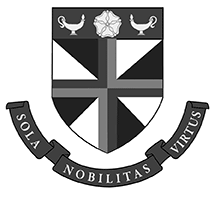 School Administration Manager - Executive Officer
This post has a key role at school in ensuring that administrative functions effectively and efficiently support the delivery of the mission of the school.

Our mission is to help our students develop a thirst for knowledge, an ability to self-learn, and a spiritual, intellectual, aesthetical, physical, social and emotional balance. We encourage our students to pursue excellence in their respective interests and realize their potential to the full.

We partner with our teachers and parents to promote a happy and healthy environment for quality education. We are a progressive school housed in a declared Heritage Building with appealing campus and grounds.

We are now seeking a mature, dynamic and dedicated staff member of high caliber.

We offer an exciting and challenging role within a very supportive team and the opportunity to develop your skills within this learning community. We are committed to a learning culture and offer full support for continuing professional development. This will be a wonderful opportunity for an experienced and accomplished administrator taking a next step on the career journey.
Descriptions
Key Responsibilities :

Organize and supervise all administrative activities under four domains of office administration : Finance Management, Resources Management, Property Management and Student Support

Manage and monitor the daily operation of the office so as to facilitate smooth running of the school

To assist in reviewing school-based mechanisms, internal administrative arrangements and requirements (such as handling of school complaints, crisis management, maintenance of school premises and safety issues)

Promote a culture of innovation and quality in all aspects of school administration

Supervise full spectrum of secretarial and administrative duties

Any duties as assigned by the Principal and Supervisor
Our Requirements :
A recognized Bachelor's degree or equivalent, preferably in business administration and general management

At least 5 years' experience in administrative work. Supervisory experience in leading and guiding team members preferred

Administrative experience in property management is highly desirable

School administration experience is an advantage but not a requirement. Corporate administration experience is also relevant. We welcome professionals rejoining from retirement

Good command of both written and spoken English and Chinese

Good organization, communication and interpersonal skills

Ability to work with initiative, self-motivation and collaboration with team
Closing date of application : 3 May 2019
Salary : $36,000 - $40,000
Enquiries
Please send in your application letter with resume to the Principal, Maryknoll Convent School (Primary Section), 130 Waterloo Road, Kowloon or by email to mcs_gen_office2@mcsps.edu.hk

We offer equal opportunities to all applicants including age, gender and nationality.

All information collected will be used for recruitment purpose only.