Post Date: 13 Apr 2019
Types: Full Time
Education: Bachelor Degree
Salary: -
Location: Kowloon Tong
Website: -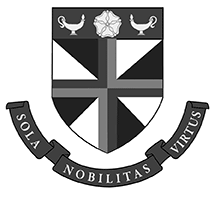 Teachers of Different Subjects
We need committed professionals who share our vision and mission.

Our mission is to help our students develop a thirst for knowledge, an ability to self-learn, and a spiritual, intellectual, aesthetical, physical, emotional and social balance. We encourage our students to pursue excellence in their respective interests and realize their potential to the full.

We partner with our teachers and parents to promote a happy and healthy environment for quality education.

We believe in a Learning Culture. We will give full support to teachers and staff for continuing professional development.
Descriptions
Teachers of Different Subjects

Chinese, English, Mathematics, General Studies, Science, Computer, Putonghua, Music, Visual Arts and Physical Education

We are seeking dedicated, collaborative and visionary teachers to join our team.

Our Requirements :

Degree(s) from recognized universities

Recognized teacher training qualification

Teachers of English Language: EDB's Language Proficiency Requirement(LPR) fulfilled

Teachers of Putonghua: EDB's Language Proficiency Requirement(LPR) fulfilled

Experience in Curriculum Development and STEM Education will be an advantage
Closing date of application : 30 April 2019
Enquiries
Please send application with full resume to : Principal, Maryknoll Convent School (Primary Section), 130 Waterloo Road, Kowloon. or by email to mcs_gen_office2@mcsps.edu.hk

Please be prepared to demonstrate and share your insight in teaching and learning, experience and achievement in leadership roles, as well as initiative in self-development and school improvement.

We offer equal employment opportunities to all applicants including gender and nationality.

Information collected will be kept confidential and used for recruitment purposes only.