Post Date: 05 Apr 2019
Types: Full Time
Education: Bachelor Degree
Salary: -
Location: -
Website: -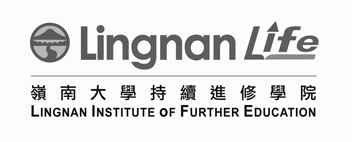 Lingnan Institute of Further Education has launched a project - Holistic Support Services for Student with Special Education Needs funded by the Quality Enhancement Support Scheme (QESS) under the Education Bureau (EDB). Applications are now invited for the above post.
Descriptions
Post Ref.: 19/109/J

The appointee will be required to plan and implement the project to ensure the quality delivery.

Requirements :
Applicants should have (i) a good degree in Social Work, Counselling or other related disciplines; (ii) at least 5 years' working experience preferably in education or social service sector; (iii) strong communication with a good command of spoken and written English and Chinese (including Putonghua); (iv) high self-motivation, good organizational, problem solving and interpersonal skills; and (v) a passion in working with youth. Substantial working experience in coordination and project management in tertiary education sector will be an advantage. Candidates with less experience will be considered for appointment at a lower rank.
Enquiries