Post Date: 04 Apr 2019
Types: Full Time
Education: Bachelor Degree
Salary: -
Location: -
Website: -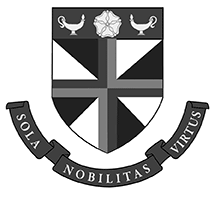 We need committed professionals who share our vision and mission.

Our mission is to help our students develop a thirst for knowledge, an ability to self-learn, and a spiritual, intellectual, aesthetical, physical, emotional and social balance. We encourage our students to pursue excellence in their respective interests and realize their potential to the full.

We partner with our teachers and parents to promote a happy and healthy environment for quality education.
Descriptions
We are seeking an exceptional leader with unwavering dedication, positivity and initiative to assist in the school development. Our School is committed to high quality professional growth as we are passionate about cultivating our own talented workforce. This is an exciting and challenging opportunity for a dynamic and committed professional looking to progress your career in a rewarding new role.

Our Requirements :

Degree(s) from recognized universities

Recognized teacher training qualification

At least ten years of teaching experience

A clear understanding and the capacity to develop and promote the school vision

Team-oriented leadership style emphasizing collaborative decision-making, life-long learning, and staff development

Well-developed interpersonal skills, excellent communication and organizational abilities

Priorities will be given to those with good track record in leading curriculum development

Experienced senior teacher with solid administrative experience at school level

Supervise and coordinate daily school operation and school development programmes
Closing date of application : 26th April 2019
Enquiries
Interested Candidates, please send application with full resume to : Principal, Maryknoll Convent School (Primary Section), 130 Waterloo Road, Kowloon. or by email to mcs_gen_office2@mcsps.edu.hk

Please be prepared to demonstrate and share your insight in teaching and learning, experience and achievement in leadership roles, as well as initiative in self-development and school improvement.

We offer equal employment opportunities to all applicants including gender and nationality.

Information collected will be kept confidential and used for recruitment purposes only.