Post Date: 28 Mar 2019
Types: Full Time
Education: Bachelor Degree
Salary: -
Location: Sham Shui Po Area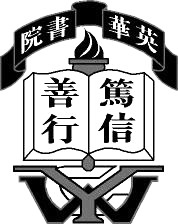 The school is looking for a suitable candidate for the post of STEM / IT teacher.
Descriptions
The successful candidate will be required to :

Take up Computer Literacy and ICT lessons

Advise the school on the development of STEM curriculum

Take a substantial role in STEM-related learning activities

Assist the school to formulate strategies in promoting STEM education
Assist in the following aspects :
Managing e-learning platforms, intranet and website

Handling the procurement of IT equipment and services, contract administration, site preparation, and management of IT assets and external suppliers such as WIFI service providers

Any other relevant duties in IT in education and school administration as assigned by the IT manager
Requirements :
University graduate

Relevant qualifications in IT and secondary school education

Experience in managing school IT system and implementing e-learning

Teaching experience in Computer Literacy and ICT
Enquiries
Interested applicants are invited to send their applications, full resume and expected salary to "The Principal, Ying Wa College, 1 Ying Wa Street, Shamshuipo, Kowloon" by mail or e-mail to mail@yingwa.edu.hk on or before 4 April 2019.

Personal data provided by applicants will be used for recruitment purpose only.