Post Date: 11 Jan 2019
Types: Contract
Education: Bachelor Degree
Salary: -
Location: -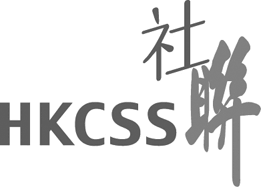 Project Officer (Elderly Service) (2-years contract)
Descriptions
Ref No : HKCSS/002/2019

Responsibilities :

To manage a carers service development project.

To coordinate a series of training programs.

To launch a series of social media campaigns to promote public awareness.

To organize the annual carers' day and carers' symposium.

To prepare, maintain and update project documents, progress and final reports.

To provide support to various working groups and committees.

To perform administrative duties on enquiries, correspondences and reporting.
Requirements :
Degree / Diploma holder in disciplines of Social Work, with 3-years' post qualification experience.

Good understanding of the needs of elderly and caregivers.

Experience in project management and events organization will be an advantage.

Good communication and presentation skills.

High proficiency in written English & Chinese.

A good team player.

Flexible and able to work under pressure.

Well-versed in IT including MS Word, Excel, PowerPoint and social media.
5-day work per week. 15-day annual leave.
Enquiries
Please send your application with expected salary to Room 1303, 13/F, Duke of Windsor Social Service Building, 15 Hennessy Road, Wanchai, Hong Kong or email to hrm@hkcss.org.hk . Reference No. should be quoted on envelope or email header. Only shortlisted applications will be notified.

All information provided will only be used for recruitment related purposes. Information on unsuccessful candidates will be destroyed after 6 months. The Council is an Equal Opportunity Employer. For our Policy on Employment of People with Disabilities, please refer to our website at http://www.hkcss.org.hk