Post Date: 11 Jan 2019
Types: Full Time
Education: Bachelor Degree
Salary: -
Location: -
Website: -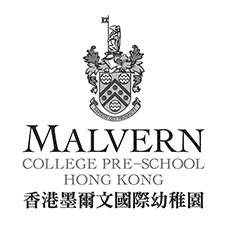 Mandarin Teacher (Early Years)
The role of the Early Years Mandarin Teacher (Pre-K to K3) is essentially to support in building and maintaining a successful Early Years programme within the school by providing an educational atmosphere conducive to learning and developing through the process of play-based learning and in conjunction with the Early Years Foundation Stage (EYFS)- Reggio Emilia Approach.
Descriptions
Responsibilities :

Be part of a core team to design and prepare a challenging, innovative and exciting Mandarin curriculum for children entering Pre-Nursery, Kindergarten 1, or Kindergarten 2 which will enable them to flourish and achieve their potential;

Design, prepare and deliver challenging Mandarin lessons to suit the individual needs of all students using a range and balance of teaching strategies;

Ensure the classroom and school environment is well- managed, inviting, organized and neatly presented;

Support the outdoor Forest School Educational Program;

Nurture meaningful relationships with children and their families and provide the individual attention they need;

Assess and monitor student progress and provide clear learning targets so that all learners can see success and improve and maintain Portfolios of Learning;

Collaborate with other teachers, especially the English co-teacher of the classroom, to share new ideas, approaches and professional knowledge through staff meetings and staff PD sessions;

Communicate accurately, regularly and meaningfully with families of students in their care;

Contribute to the extra-curricular activities programme and participate in school activities such as assemblies, parent evening events, conferences, workshops and any other roles as identified by the leadership team;

Supervise the students and take on duties as required during lunch, sleep and other times as required;

To provide leadership in the area of outstanding Mandarin teaching and learning and supervise the Mandarin teaching staff, along with the Principal.
Requirements :
Bachelor's Degree and a recognized qualification (such as PGCE) in Early Childhood Education;

Minimum of 5 years of teaching experience in Early Years education, ideally with experience in an international educational setting;

A valid teacher qualification;

Residency in Hong Kong or holder of a work permit in Hong Kong;

Native Putonghua and fluent in English;

Leadership experience leading teams or department;

Curriculum development knowledge in Mandarin;

Demonstrate professionalism, commitment, integrity, strength of character and perseverance;

Experience in teaching second language learners;

Be collaborative and able to work as part of a team;

Knowledge / Experience of Reggio Emilia Approach advantageous.
Enquiries
Interested parties MUST apply online on https://inteachers.net/job/1498 . There could be a significant delay in process for those applications outside this recruitment webpage.

All information will be used for recruitment purpose only and will be kept strictly confidential.