Post Date: 02 Jan 2019
Types: Full Time
Education: Certificate / Diploma
Salary: -
Location: -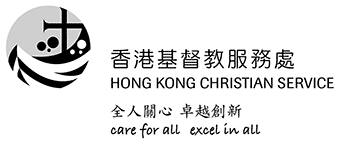 香港基督教服務處 (服務處) 成立於 1952 年,多年來致力建立一個仁愛、公義的社會。服務處一直為有需要人士提供適切、專業、真誠的優質服務,對弱勢及被忽略的社群尤為關注,並以「社會仁愛公義、人人全面發展」為願景,為市民及社會締造希望、倡導公義、牽引共融。我們的服務團隊現誠聘上述職位。
Descriptions
賽馬會日出山莊

職責:

依醫生指示向青少年藥物濫用者提供護理服務、健康評估及安排有關的醫療檢查。

書寫護理紀錄。

管理藥物及提供健康講座。

統籌醫護團隊工作。

督導工作。
要求:
香港中學會考五科考獲 E 級或第二等級或以上成績,包括中國語文科和英國語文科 (2007 年前的 "課程乙");或中學文憑考試中國語文科及英國語文科考獲第 2 級或以上成績,及其他任何三個科目之成績 (新高中科目) 達第 2 級成績;/ 應用學習科目「達標」;/ 其他語言科目達 E 級成績;或香港學術及職業資歷評審局認可的等同學歷。

持有香港註冊護士證書及有效的執業證書。

具社會服務經驗或護理經驗。

具院舍照顧或藥物濫用治療經驗優先考慮。

具督導經驗優先考慮。

流利廣東話、懂英語及普通話。

樂意照顧藥物濫用者、性格成熟、良好人際關係技巧、良好溝通技巧。

願意輪班工作。
Enquiries
Please send application letter with application form, full particulars and expected salary to Dr HAR, Superintendent, Jockey Club Lodge of Rising Sun of Hong Kong Christian Service, 33 Tsing Wun Road, Tuen Mun, N.T. Hong Kong by January 18, 2019.

Application form can be downloaded from website http://www.hkcs.org

Applicants should consider their applications unsuccessful if not invited for interview within two months. When necessary, prospective employee will be requested to undergo the Sexual Conviction Record Check Scheme.

The information provided by the applicants would be kept confidential and would only be used for the purposes relating to the recruitment of the respective vacant posts.