Post Date: 28 Dec 2018
Types: Full Time
Education: Bachelor Degree
Salary: -
Location: -
Website: -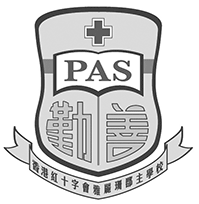 Descriptions
學校部

Position Responsibilities :

The job holder is responsible for supporting the Principal in managing the general administrative work within the school inclusive of HR, Accounting, procurement and tendering etc.;

Lead and manage the School General Office team;

To review, establish and ensure best practice workflows and procedures be implemented at all times;

Provide secretariat support to IMC;

Perform other related duties as assigned by the Principal.
Requirements :
Recognized Degree or Diploma in Accounting / Human Resources Management or related disciplines;

Good command of English and Chinese;

Computer literate and with an eye for details;

Good communication and interpersonal Skills;

A minimum of 3 years relevant experience at supervisory / managerial level;

Previous experience in school setting not mandatory.
Enquiries
Interested parties please send full CV with expected salary to Hong Kong Red Cross Princess Alexandra School for the attention of the Principal.

All information provided will only be used for recruitment related purpose.