Post Date: 07 Dec 2018
Types: Full Time
Education: Bachelor Degree
Salary: -
Location: -
Website: -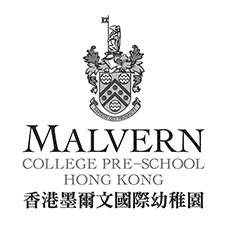 Mandarin Coordinator (Early Years)
The role of the Mandarin Coordinator is essentially to assist in the leadership and management of the Pre-School and to work closely with the Principal and Assistant Principal of the Preschool to manage teaching and learning. To provide leadership in outstanding Mandarin teaching and learning and supervise the Mandarin teaching staff, along with the Principal.
Descriptions
Responsibilities :

Be part of a core team to design and lead in preparing a challenging, innovative and exciting Mandarin curriculum for children entering Pre-Nursery, Kindergarten 1, Kindergarten 2 which will enable them to flourish and achieve their potential;

Support assessment and monitoring student progress in Mandarin (especially in K2) and provide clear learning targets in the Mandarin curriculum that are mapped to the EYFS learning outcomes so that all learners can see success and improve;

Design, prepare and deliver inspiring and challenging Mandarin lessons to suit the individual needs of all students;

Promote the enjoyment of learning Mandarin through early childhood strategies;

Nurture meaningful relationships with children and their families and provide the individual attention they need;

Support in the process of monitoring and evaluation of Mandarin curriculum areas in line with agreed school policies and procedures, including evaluation against quality standards and performance criteria. To seek/implement modification and improvement where required;

Support in conducting learning walks and provide regular feedback for teachers in a way which recognises good practice and results in tangible impact on student learning;

Contribute to the extra-curricular activities programme and participate in school activities (some on evenings and weekends) such as new student enrollment and parent interviews, conference, workshops - any other roles as identified by the leadership team;

Manage the Mandarin budget;

Organize library and Mandarin resources;

Support leading Mandarin staff meeting and support weekly whole school staff meeting.
Requirements :
Bachelor's Degree and a recognized qualification (such as PGCE) in Early Childhood Education;

Minimum of 3 years of teaching experience in Early Years education, ideally with experience in an international educational setting;

A valid teacher qualification;

Residency in Hong Kong or holder of a work permit in Hong Kong;

Native Putonghua and fluent in English;

Leadership experience leading teams or department;

Knowledge / Experience of Reggio Emilia Approach and Forest School advantageous;

Demonstrate professionalism, commitment, integrity, strength of character and perseverance;

Ability to monitor the work of other Mandarin teachers and provide effective and credible feedback leading to improvement;

Articulate and effective communicator and well-developed interpersonal skills;

Preferrable to start in January 2019.
Enquiries
Interested parties MUST apply online on https://inteachers.net/job/1590 . There could be a significant delay in process for those applications outside this recruitment webpage.

All information will be used for recruitment purpose only and will be kept strictly confidential.