Post Date: 02 Nov 2018
Types: Contract
Education: Bachelor Degree
Salary: -
Location: Wan Chai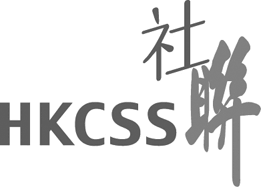 Programme Executive (Social Enterprise Business Centre)
Descriptions
1- year Renewable Contract

Ref No : HKCSS/090/2018

Responsibilities :

Implement and execute the outreach program in the community and participate in planning and conducting the program and activities on site.

Coordinate with schools, universities, NGOs and SEs closely to ensure all committed programs are implemented according to schedule.

Organize and prepare educational and promotion materials, and handle publicity logistics, e.g. press releases, website update, social media write up, etc.

Assist to liaise with NGOs, SEs, and community organizations to formulate talks, trainings, and programs and planned activities for the clients.

Event management and report writing.

Supervise and coordinate with volunteers.

Carry out any other duties as assigned by the supervisors.
Requirements :
Degree holders in social sciences, sociology social policy or related disciplines.

At least two years relevant working experience in policy / social research or education work.

Good knowledge on different social issues, attend to detail and experience on event management.

Self-motivated, analytical mind, good team player and able to work independently.

Excellent proficiency in written English & Chinese with good communication and presentation skills.

Well-versed in IT including MS Word, Excel, PowerPoint and social media.
5-day work per week. 15-day annual leave.
Enquiries
Please send your application with expected salary to Room 1303, 13/F, Duke of Windsor Social Service Building, 15 Hennessy Road, Wanchai, Hong Kong or email to hrm2@hkcss.org.hk . Reference No. should be quoted on envelope or email header. Only shortlisted applications will be notified.

All information provided will only be used for recruitment related purposes. Information on unsuccessful candidates will be destroyed after 6 months. The Council is an Equal Opportunity Employer. For our Policy on Employment of People with Disabilities, please refer to our website at http://www.hkcss.org.hk