Post Date: 09 Nov 2018
Types: Full Time
Education: Bachelor Degree
Salary: -
Location: -
Website: -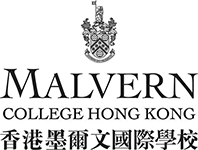 Chinese Teacher (Literature - IB MYP)
As our school moves towards our second year of opening, we are looking to appoint experienced and dynamic teachers who will join our growing PYP and MYP teams and play an active part in all aspects of school life at Malvern.
Descriptions
Main Academic Duties and Responsibilities :

Work closely with the MYP Curriculum Co-ordinator and colleagues to ensure the effective delivery of the MYP programme and to design and implement a relevant, challenging and rigorous curriculum

Plan and deliver lessons in the relevant subject area, ensuring attention is given to appropriate differentiation

Contribute to collaborative learning at all levels of school life

Create inquiry-based classrooms that develop critical thinking skills, knowledge and a range of skills within an environment based on trust and respect

Select relevant resources and digital tools to support and enhance learning

Develop appropriate assessment tasks, providing timely and effective feedback that enhances pupils' learning

Communicate effectively with pupils, parents and colleagues in a professional manner

Write personalised reports to inform parents of their son / daughter's progress

Provide appropriate pastoral support as and when necessary

Contribute to the school's Tutor and House systems as directed by the Deputy Head

Attend Parents' Meetings, Open Mornings and Professional Development as appropriate

Play an active role in the school's co-curricular programme
Specific Requirements :
Minimum Bachelor's Degree in Chinese Language, Chinese Literature or relevant subject area

A recognized teaching qualification for the required age range (e.g. B.Ed., PGCE)

Minimum two years' teaching experience in secondary years education

Previous experience of teaching the IB MYP is preferred, although outstanding candidates without prior IB experience will be considered. MYP teachers are expected to have previous experience of the Diploma programme.

Residency in Hong Kong or holder of a work permit in Hong Kong

Native Putonghua and fluent in English

Prior IB training is required before taking up post at minimum Category 1 level

Familiarity with various teaching resources including, where appropriate, digital tools to support and enhance teaching and learning

Sensitivity to the cultural differences found in Hong Kong and the willingness to develop and maintain a cross cultural approach to work

A willingness and commitment to contribute fully to the life of the pupils and school beyond the academic day, including active participation in the academic enrichment and co-curricular programmes
Enquiries
Interested parties MUST apply online through the website at https://inteachers.net/job/1462 . We might not process the application if it is outside this website.

All information will be used for recruitment purposes only and will be kept strictly confidential.