Post Date: 12 Oct 2018
Types: Full Time
Education: Bachelor Degree
Salary: -
Location: -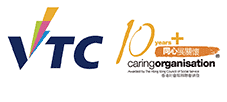 VIBRANT AND VITAL VTC

Vocational Training Council(VTC), established in 1982, has always been at the forefront of vocational and professional education and training (VPET). As a statutory body, we exist within Hong Kong education system to ensure the skills of the Hong Kong workforce remain fresh and future ready. Our mandate to provide VPET is vital in meeting industry needs, and in fulfilling the aspirations of the some 200,000 young people and in-service workers who attend a programme every year at one of our 13 member institutions. Join us if you share our mission.
Descriptions
Vocational Training for People with Disabilities Office

Ref : O/VTPDO/Term_SC/10/18

Major Duties :
To (a) plan, design, organize and implement student developmental programmes; (b) provide guidance and counselling services to graduates and carry out home visits when necessary; (c) support Structured Whole Person Development (SWPD) Programme; (d) liaise with various stakeholders, both internal and external, in relation to the services and programmes offered in Shine Skills Centre; (e) assist in the recruitment of students and in the publicity of Shine Skills Centre; (f) organize career programmes and liaise with prospective employers to establish employment network for the job placement of students; and (g) carry out duties in relation to student and project administration.

Requirements :
(a) A recognized degree in Social Work or a relevant discipline, and registered under the Social Workers Registration Ordinance Chapter 505; (b) At least 3 years' relevant experience, preferably in rehabilitation field; (c) Relevant experience in rendering counseling service and/or career counselling services to persons with disabilities and/or their families; (d) Relevant experience in programme design and in working with persons with disabilities; (e) Good presentation skills and proficiency in English and Chinese; and (f) Good interpersonal, planning and problem solving skills, and able to work under pressure and dynamic environment.

Notes :
The post is in the rank of "Student Affairs Officer".

In support of the Sexual Conviction Record Check (SCRC) Scheme launched by the Hong Kong Police Force, all prospective appointees will be requested to undergo the SCRC at the advanced stage of the employment process.

The appointees may be required to perform duties outside normal office hours and/or outside centres.
Enquiries
Applications :
Application forms [VTC-1 (Rev. 1/2018)] are available from : (i) G/F., VTC Tower, 27 Wood Road, Wanchai, Hong Kong; or (ii) the website http://www.vtc.edu.hk/html/en/career.html

A completed application form, together with a full curriculum vitae, should be sent to the Officer, Vocational Training for People with Disabilities Office, 487 Kwun Tong Road, Kwun Tong, Kowloon or by email to vtpdo@vtc.edu.hk . Please specify on the envelope, or in the subject of the e-mail, whichever is appropriate, the reference of the post being applied for.
Closing date for application : 18 October 2018
Applicants not invited for interview within 10 weeks from the closing date may consider their applications unsuccessful. The Council reserves the right not to fill the post(s). Personal data collected will be used for recruitment purposes only and will be destroyed 12 months after the completion of the recruitment exercise.