Post Date: 01 Sep 2018
Types: Full Time
Education: Bachelor Degree
Salary: -
Location: -
Website: -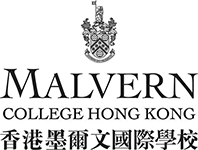 Physical Education (PE) Teacher
Malvern College Hong Kong is looking for a right candidate of Physical Education Teacher to provide professional teaching for the pupils in primary and secondary settings.
Descriptions
Responsibilities :

Deliver lessons and provide general educational support in the designated area(s) of learning;

Ensure attention is given to appropriate differentiation in lesson preparation and delivery;

Design a relevant, challenging and rigorous curriculum in liaison with the curriculum co-ordinator;

Contribute to the formation of collaborative learning at all levels of school life;

Create inquiry based classrooms that develop critical thinking skills, knowledge and a range of skills within an environment based on trust and respect;

Develop appropriate assessment tasks, providing timely and effective feedback that enhances pupil's learning;

Communicate effectively with pupils, parents and colleagues in a professional manner;

Provide appropriate pastoral support as and when necessary;

Contribute to the school's Tutor and House systems as directed by the Deputy Head; and

Attend Parents' Meetings, Open Mornings and CPD as appropriate.
Requirements :
Holder of Bachelor's Degree with major in Physical Education;

Qualified teacher with 2 or more years of experience;

Excellent command of English (native English is preferable);

Permanent HK resident or holder of valid work permit in Hong Kong is a must;

Experience in coaching or teaching in swimming is a must.
Enquiries
Interested parties MUST apply online through the website at https://inteachers.net/job/1350 . We might not process the application if it is outside this website.

All information will be used for recruitment purpose only and will be kept strictly confidential.