Post Date: 29 Aug 2018
Types: Contract
Education: Certificate / Diploma
Salary: Negotiable
Location: -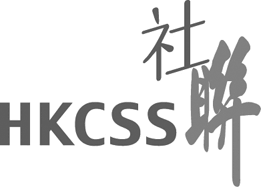 Occupational Therapist I (1-year renewable contract)
Descriptions
Innovation and Technology for Ageing (Ref No : HKCSS/071/2018)

Responsibilities :

To promote the application of innovation and technology in elderly and rehabilitation care among industry, innovators, investors, professionals, service operators, carers and users.

To facilitate stakeholders' partnerships and collaboration in the testing and trial use of technology products.

To identify and facilitate the adaptation of innovations (both local and overseas) to meet the needs of the local context.

To foster the partnership and an exchange of knowledge and experience in the application of innovation and technology among elderly and rehabilitation care services.

To facilitate effective communication with stakeholders and to build an effective review mechanism and platform.

To maintain a stakeholder database and support various stakeholder engagement activities.

To be responsible for the liaison, mobilisation and the promotion work as well as necessary support for the related activities.
Requirements :
Candidates should have -
(a) registered in Hong Kong in Part I of the Register of Occupational Therapists under the Supplementary Medical Professions Ordinance (Cap. 359); and
(b) a valid Practising Certificate issued by the Occupational Therapists Board of Hong Kong; and
(c) at least five years of relevant post-registration experience; and

Experience in elderly and rehabilitation care services will be an advantage.

A Strong sense of clinical practice and development.

Independent, with a strong sense of self-initiative and excellent problem-solving skills.

Mature personality with analytical thinking, excellent communication and interpersonal skills.

Proficiency in spoken and written Chinese and English.

Experience in application of innovation and technology in social service project would be merit.
5-day work per week. 15-day annual leave.
Enquiries
Please send your application with expected salary to Room 1303, 13/F, Duke of Windsor Social Service Building, 15 Hennessy Road, Wanchai, Hong Kong or email to hrm@hkcss.org.hk . Reference No. should be quoted on envelope or email header. Only shortlisted applications will be notified.

All information provided will only be used for recruitment related purposes. Information on unsuccessful candidates will be destroyed after 6 months. The Council is an Equal Opportunity Employer. For our Policy on Employment of People with Disabilities, please refer to our website at http://www.hkcss.org.hk