Post Date: 22 Aug 2018
Types: Full Time
Education: Bachelor Degree
Salary: -
Location: -
Website: -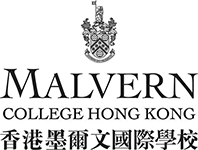 Chinese Teacher (IB PYP / MYP)
The Teachers will be providing high quality teaching and learning within a primary and secondary school setting.
Descriptions
Responsibilities :

Delivering lessons and guiding pupils in the required area of learning

Designing a relevant, challenging and rigorous curriculum that will inspire pupils to take action and to continue their learning

Implementing the curriculum across the primary / secondary years

Contributing to the formation of collaborative learning communities at all levels of school life

Creating inquiry based classrooms that develop critical thinking skills, knowledge and a range of skills within an environment based on trust and respect

Selecting and using relevant resources and digital tools to support and enhance learning

Differentiating learning experiences to ensure that each pupil is motivated and challenged to meet their potential

Developing rich and meaningful assessment tasks and giving timely and effective feedback that enhances pupil's learning

Being actively involved in pastoral support, realizing that it is as important to learning and personal development as academic support

Playing a role in the Tutor and House systems which will be at the heart of the pastoral support structure in the school

Communicating effectively with pupils, parents and colleagues using a range of multimedia tools and resources
Requirements :
Minimum Bachelor's Degree in Chinese Language

Relevant teaching qualification in Chinese as a Foreign Language

In-depth knowledge and expertise in the required area of learning

Minimum two years' teaching experience in primary / secondary education

Previous experience of teaching the IB MYP and IB PYP is preferred

Recent and relevant professional development

Experience in project supervision and interdisciplinary learning

Recent experience of curricular innovation and development

Experience in teaching learners with diverse needs including English language learners

Possessing collaborative skills
Enquiries
Interested parties MUST apply online through the website at https://inteachers.net/job/1334 . We might not process the application if it is outside this website.

All information will be used for recruitment purpose only and will be kept strictly confidential.