Post Date: 07 Jul 2018
Types: Full Time
Education: Certificate / Diploma
Salary: -
Location: -
Website: -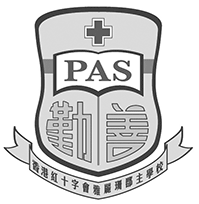 Descriptions
Accounting Officer is an officer that leads the accounting team of the school. He/She is responsible for coordination, review and supervisory duties of the Finance and Payroll team in the school.

Key Responsibilities :

Supervision and Coordination
- Manage and ensure the accuracy of the set of accounts

Reporting
- Prepare periodic financial reports to comply with EDB requirements and for monitoring and control purposes of the Incorporated Management Committee.
Requirements :
Diploma in accounting or above

Min 5 years' relevant experience in administration and management with at least 2 years at supervisory level

Prefer to have working experience in handling accounts in school setting / NGO

Demonstrate competence in analytical thinking well-organized, highly independent and able to work under pressure

Sound interpersonal skill, coordination skill and ability to communicate with people at different levels

Proficiency in computerized accounting system preferred

NGO experience a definite advantage

Good command of English and Chinese
申請者請於信封上列明申請職位名稱。
Enquiries
應徵者請詳繕個人履歷於 2018 年 7 月 20 日或以前郵寄:九龍觀塘復康徑 8 號,香港紅十字會雅麗珊郡主學校校長收。

申請人如在一個月內仍未接獲約見通知,便作不合適論,其個人資料將於此職位遴選完畢後六個月內銷毀。

申請人所提供的資料將予保密及只作招聘有關職位用途。