Post Date: 09 Mar 2018
Types: Full Time
Education: DSE / F7 or above
Salary: -
Location: -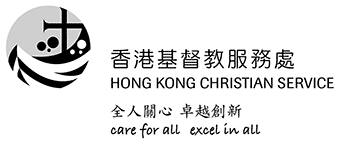 Since 1952, HKCS has been dedicated to providing professional social services that are effective and humane to people of different classes in society, especially the deprived groups. We work closely with our fellow citizens to build a society that is humane and just. We are now looking for the right candidates for the posts below to join our staff team.
Descriptions
Centre for Harmony and Enhancement of Ethnic Minority Residents (CHEER)

Responsibilities :

Handle financial and accounting records.

Assist in preparing meeting minutes and filing.

Assist in compiling and keeping up-to-date statistics and records of services rendered.

Handle general purchase.

Handle general enquiries.
Requirements :
Completed Form 6 or equivalent.

5 subjects, including Mathematics, Chinese Language and English Language ("Syllabus B" before 2007), at level 2 or Grade E, or above in the HKCEE; or 5 subjects including Chinese Language, English Language and Mathematics, at level 2 or above and 2 other subjects (e.g. new senior secondary subjects at level 2 or above, Applied learning subjects at attained level or above, and other language subjects at grade E or above in HKDSE); or an equivalent qualification assessed by the Hong Kong Council for Accreditation of Academic and Vocational Qualifications.

Relevant working experiences in secretarial work for at least 1 year.

Fluent in English and Chinese.

Good computer literate with knowledge in MS Word and Excel.

Systematic and organized.

Good customer service and communication skills.

Able to work with people from different cultural backgrounds.

Enthusiastic in serving ethnic minorities.

Confident and able to work independently.

Possess skills in typing and taking minutes.

Employee should have not been convicted of any sexual offences, in Hong Kong or elsewhere, as specified in the Sexual Conviction Record Check Scheme.
Enquiries
Please send application letter with application form, full particulars and expected salary to Miss SHUM, Centre-in-charge, Centre for Harmony and Enhancement of Ethnic Minority Residents, Hong Kong Christian Service, Unit 603, 6/F, Futura Plaza, 111-113 How Ming Street, Kwun Tong, Kowloon, Hong Kong by March 23, 2018.

Application form can be downloaded from website http://www.hkcs.org

Applicants should consider their applications unsuccessful if not invited for interview within two months. When necessary, prospective employee will be requested to undergo the Sexual Conviction Record Check Scheme. The information provided by the applicants would be kept confidential and would only be used for the purposes relating to the recruitment of the respective vacant posts.