Post Date: 28 Feb 2018
Types: Contract
Education: -
Salary: -
Location: -
Website: -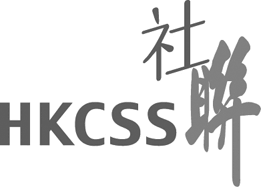 Project Coordinator (Around 16-month contract period)
ITRC, a wholly owned subsidiary of HKCSS, has a mission to enhance information and communication technology (ICT) application in the Social Service sector. ITRC has been developing and implementing various ICT solutions for the Non-governmental Organizations (NGOs), and is one of the major solution suppliers in the Social Service sector. We are looking for technical and motivated professional to join our team for deploying quality ICT solutions.
Descriptions
Ref No : HKCSS/015/2018

Responsibilities :

Liaising with NGO clients and vendors for project activities

Preparing project documentation

Monitoring project progress and deliverables

Performing system and data integrity check

Verifying the quality of deliverables, including meeting standards and requirements

Performing data extraction from the database
Requirements :
Degree in Computer Science or Information Technology

At least 2 years hands-on experience in SQL and PL / SQL

Knowledge in Oracle E-Business Suite is an advantage

Good writing and communication skills in English

Strong inter-personal skills and teamwork

Able to work under pressure for meeting tight schedule
5-day work per week. 15-day annual leave.
Enquiries
Please send your application with expected salary to Room 1303, 13/F, Duke of Windsor Social Service Building, 15 Hennessy Road, Wanchai, Hong Kong or email to hrm2@hkcss.org.hk . Reference No. should be quoted on envelope or email header. Only shortlisted applications will be notified.

All information provided will only be used for recruitment related purposes. Information on unsuccessful candidates will be destroyed after 6 months. The Council is an Equal Opportunity Employer. For our Policy on Employment of People with Disabilities, please refer to our website at http://www.hkcss.org.hk